Step By Step Guide on How to Update Meta Data in V6
Written by Katie Kinlaw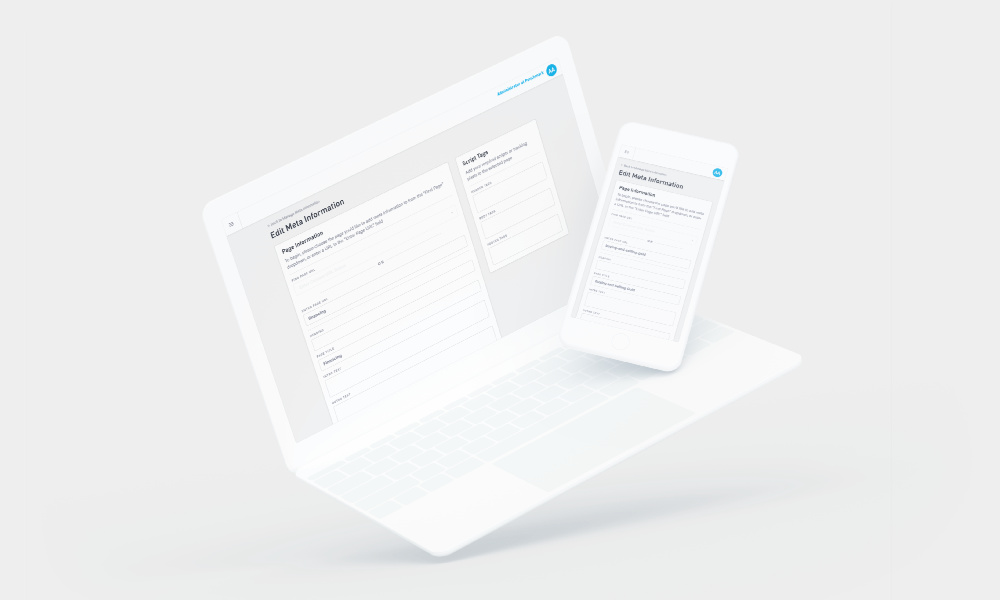 Below Punchmark will walk you through how to update metadata within SiteManager in our V6 platform. If you'd like to review information about best practices for metadata you can review our prior post, "How to Optimize Meta Data to Boost Rankings & Increase Traffic."
Step 1: Login to Your Website
Step 2: Access the Meta Information Page
This can be found in SiteManager, under Settings. Select the Meta Information page.
Step 3: Press the Add Button
Select the 'Add' button on the Manage Meta Information page.
Step 4: Select the URL
Find your page in the drop down, as below:
Or, you can add a page under page URL if you don't see the one you want to update in the list. All you have to do is add the URL string after the domain name. For example, if you wanted to update the earrings page (https://www.yourdomain.com/jewelry/earrings) just key in jewelry/earrings.
Step 5: Add the Metadata
The title tag can be added under 'Page Title' and the meta description can be added under 'Meta Description'.
Questions?
If you have any questions about digital marketing best practices or need assistance, feel free to reach out to marketing@punchmark.com.
---
---