Wednesday
21
September

2016
We're Upgrading the Way Your Products are Displayed!
Written by Ross Cockerham
Our development team has been working on creating new a new product grid layout and a new filtering system so that your products can be found much more easily by your customers. The new filters include options such as category, brand, price, metal type, gemstone type, diamond shape, gender, length, width, and color. The product grid will utilize an array of available information to generate these filters, so the more information you provide for your products, the more filters will be displayed. Our Premium Vendors are supplying us with as many parameters as possible, to make it a completely turn-key experience for Premium Vendor products.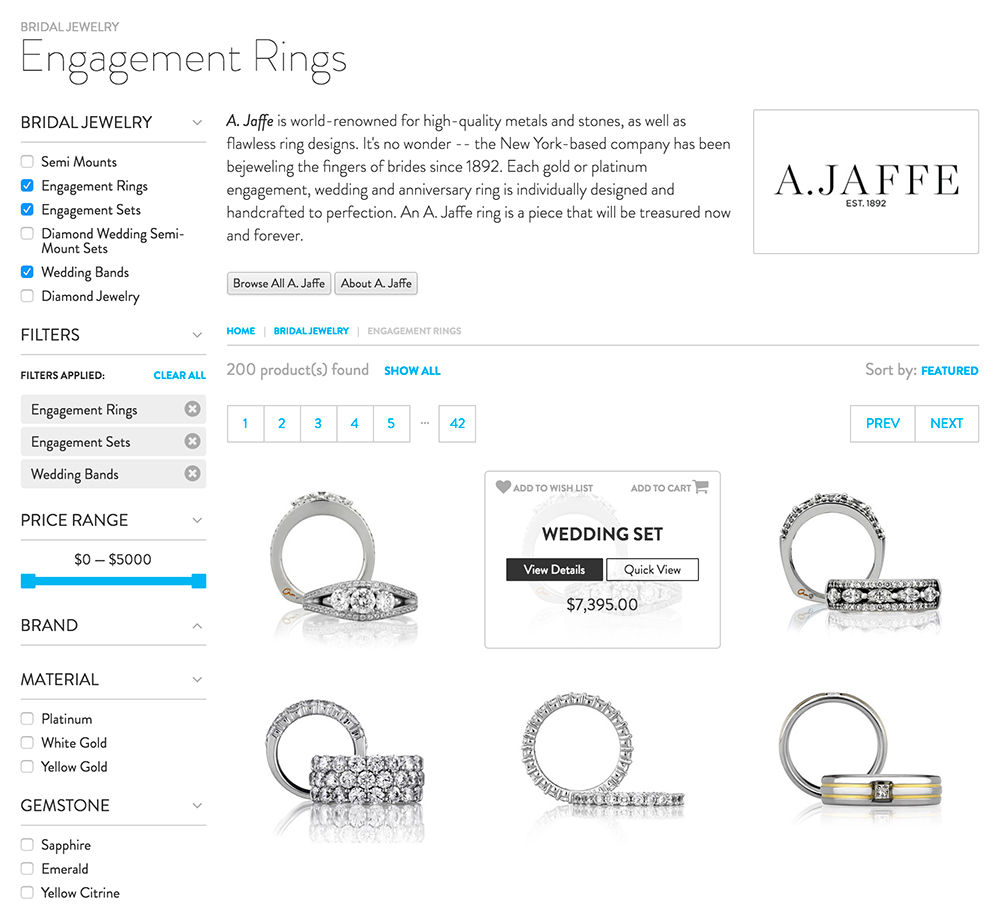 The new product layout includes a "quick view" and the ability to add a product directly to a wish list. The new page layout is also very SEO-friendly, compiling content and elements from various sources and assets on your website, helping you rank higher for these category- and brand-specific product pages. We anticipate the new grid will be ready just in time for the holiday season. Best of all: this update is 100% free, and included as a part of your SiteManager content management system.
---
---