Welcoming Our Newest Premium Vendors: Simon G & Gems One
Written by Jessica Ellis
They say that April showers bring May flowers. But here at Punchmark, the only kind of showers we're seeing are those that come down in the form of beautiful diamond, fashion and bridal jewelry – and man is it pouring! Because this month, we added two major brands to our Premium Vendor program and they are adding A TON of amazing products to our system! Everything from mass amounts of items and styles from multiple collections, to high resolution and 360 degree product imagery, is all now accessible and available for our retail clients to use on their sites through our Premium Vendor program.
Since establishing Simon G. and Gems One as Premium Vendors, we have already been able to add and update over 3,500 exquisite mens, womens, fashion, and bridal jewelry pieces in our system, and that number is only going to increase from there. So it's safe to say, Simon G. and Gems One have definitely been making it rain!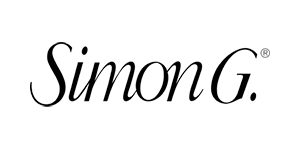 When it comes to beautiful jewelry, Simon G. believes no detail is too small to be ignored. It's not just the stunning designs or top-quality diamonds that make Simon G. one of the most renowned names in the jewelry industry, it's also the careful attention to detail and passion that goes into creating every piece that makes Simon G.'s jewelry so special. Growing up, Simon Ghanimian always knew the value of honest, hard work and as his passion for designing jewelry grew, he continued to carry those values with him, eventually instilling them within the Simon G. brand that we know today. They offer sophisticated wedding and anniversary bands, engagement rings, custom designs, and fine fashion jewelry in modern, contemporary, and vintage styles. For her, every Simon G. piece is made to reflect the unique style and brilliance of the woman who will wear it. For him, Simon G. similarly provides a large assortment of bands that suit every style and preference.
When it comes to jewelry quality, they spare no expense. Simon G. believes a piece of fine jewelry plays an important part in the life story of whomever wears or receives it, and with the outstanding quality and uniqueness of each design, Simon G.'s jewelry is surely built to last a lifetime.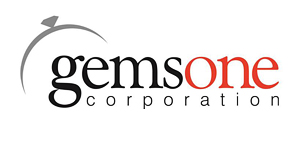 Gems One offers a large selection of fashion and bridal jewelry, providing a variety of designs and products to over 1200 retail partners worldwide. Gems One's elegant diamond and colored jewelry comprise some of the most popular collections in the jewelry industry, including Bridal Bells, Nikki J, Rhythm of Love, O.W.L and more. When it comes to servicing their retail partners, they go the extra mile to provide unmatched service and retain a strong, no compromise attitude when it comes to the quality of their products. Each piece is carefully crafted to exhibit the true beauty in every element of the overall design, all of which are unique to every collection. Gems One's exceptional knowledge of the industry and eye for spectacular jewelry encourages them to regularly update their designs to incorporate concepts that complement market trends. The trendy, yet timeless essence of their designs adds significant value to their pieces, many of which are considered fast moving and proven favorites within the jewelry industry.
---
---