SiteManager Product Import Scripts Have Been Updated
Written by Ross Cockerham
Now that your product grid includes advanced product filters, your product import script has been updated to meet the needs of more advanced product data.
The CSV product import script for SiteManager now includes item type, gender, cost, vendor style, weight measurement, length, length measurement, width, and width measurement. Being able to import these additional fields via CSV will make it more convenient for advanced product editing to manage thousands of products at once. Below is a description of what can be entered in each new field.
Item Type
This corresponds to the type of product, such as ring, pendant, bracelet, etc. This information is not required, but can be helpful for categorizing and filtering your products at a later date.
Gender
This field is not required, but every item should have a gender, whether it's ladies, mens, or unisex. You can also check the box labeled "use ladies for all blank gender values" so that there is a default value.
Cost
Entering a cost is merely for your own reference, and this will not be shown on the front-end of the website, unless you have a special wholesale customer system set up through Punchmark.
Vendor Style
Entering a vendor style is only for your own reference, and can be useful when placing orders with vendors for products purchased on your website. Note: for clients who have the Edge integrated in your website, entering information in this field can cause data inconsistencies, so please use this field at your own risk.
Weight Measurement
Enter the weight measurement type, such as lbs, ounces, grams, etc.
Length
Enter a numeric value of the width of the item.
Length Measurement
Enter the length measurement type, such as inches, in, ", centimeters, cm, etc.
Width
Enter a numeric value of the width of the item.
Width Measurement
Enter the width measurement type, such as inches, millimeters, mm, etc.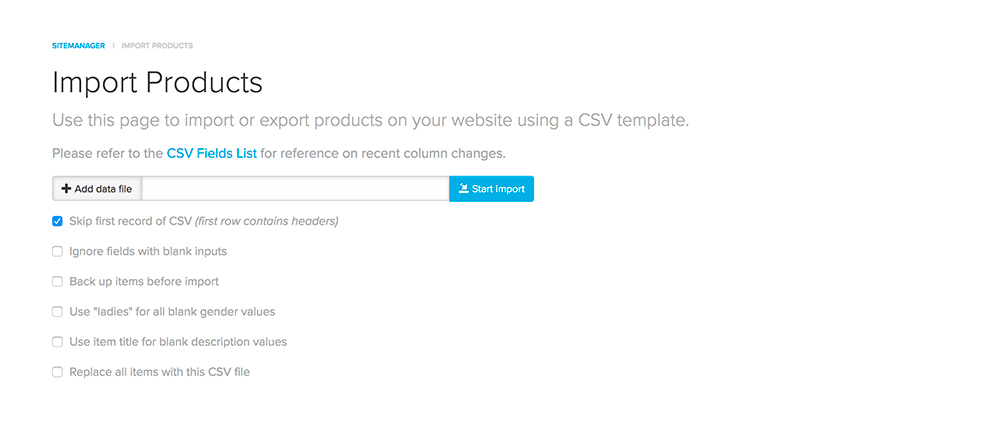 ---
---