Punchmark Awards Allison-Kaufman as Premium Vendor of the Year
Written by Bryan Cockerham
Allison-Kaufman, one of America's leading fine jewelry manufacturers, has been awarded "Vendor of the Year" for excellence in commitment to clients. "Allison-Kaufman has gone above and beyond, taking added steps to ensure their retailers are successful. In an industry that is usually slow to accept change, Allison-Kaufman is miles ahead of the curve," says Ross Cockerham of Punchmark, LLC -- the company presenting the award.
Allison-Kaufman has been manufacturing jewelry for three generations and has always had an emphasis on the finest details. Even though their history dates back to the early 20th century, they won't stand being called old-fashioned. This year they undertook the huge marketing cost of creating 360-degree rotating images of their lines so that their retailers can have a better perspective on what they're buying. They've also been working with Punchmark on integration into Punchmark's SiteManager platform which supports the websites of hundreds of retail jewelers in the U.S. and Canada. "We believe our responsibility as a jewelry manufacturer is not just to make a superior product, but also to make sure that our retail partners are successful. Our marketing team is always looking for ways to accomplish this task and working with Punchmark to integrate into their SiteManager platform was an excellent opportunity to ensure retailers can seamlessly showcase Allison-Kaufman merchandise on their websites," says Ryan Kaufman, the company Vice President.
Punchmark works closely with over 90 of the top manufacturers in the jewelry industry, and less closely with another 77. "We have a unique vantage point from which we can grade vendors on what they do for their retailers," says Ross Cockerham. "When a vendor is willing to go the extra mile, it makes a big difference to this traditionally 'closed' ecosystem as a whole. Retailers are at the front lines, dealing with consumers directly. It is in a vendor's best interest to listen to what retailers have to say."
Allison-Kaufman is one of the oldest and most respected diamond jewelry artisans in the US. For three generations, Allison-Kaufman has earned its reputation as one of the world's finest jewelry manufacturers. The production of an Allison-Kaufman piece begins with the selection of the most brilliant diamonds and gems to be hand crafted into beautifully styled designs. Only after a meticulous team of jewelers inspects for quality and craftsmanship does a piece become Allison-Kaufman jewelry and receive the distinct AK trademark.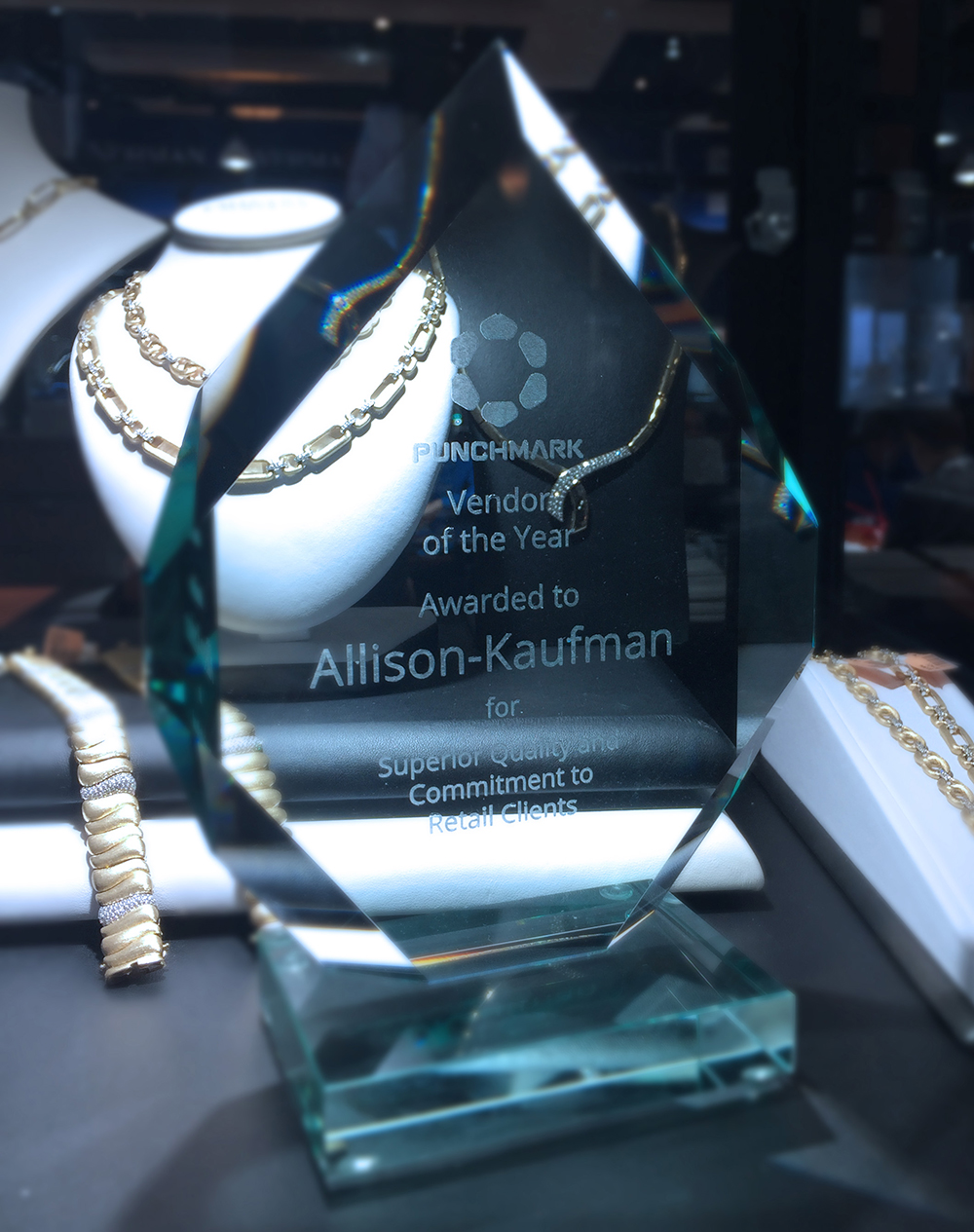 ---
---