Punchmark 2017 Year in Review
Written by Bryan Cockerham
The past few years have been about growing our infrastructure and our company to the scale needed to support our ever-expanding client base. We've always wanted to be able to offer the best technology, and now that we're getting there, 2017 was about answering, "What's Next?" Without our heads buried in code and server racks, it was time to focus on the rest of what "success" means to the independent retailer online. After a year of experimentation, trial and error, and talking to those who have walked the walk, what does "success" mean? Well, it's complicated, but we're excited to express all that we learned. First, let us start with what we accomplished.
What We Did in 2017: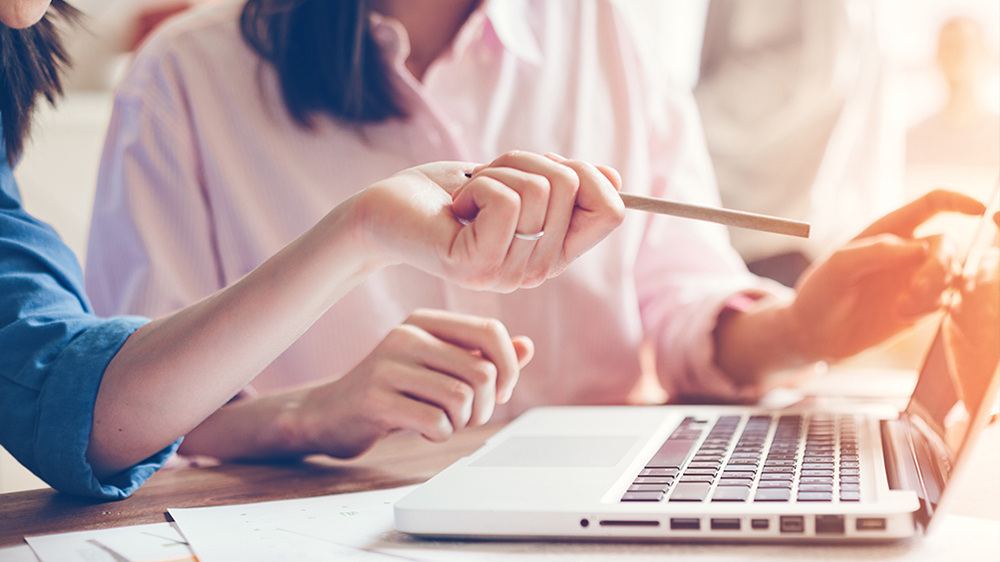 We've been busy, as always, but sometimes we just need to stop and lay it all out: what have we been up to this year? This list doesn't cover everything, but it covers some of the biggest developments, and some of the most long-awaited features that you've been requesting. We've got lots more to do, but we're happy with how far we've come this year!
EDGE:
We have been working with the team at the EDGE closer than ever before. We've taken on their website, and we conduct regular meetings to keep our teams in sync about keeping your data in sync. Dick Abbott is relentless about bringing more value to his clients, and we're extremely excited to be a part of his master plan. The EDGE is a big piece of software, and they're making some major changes to make their software work hand-in-hand with your website.
HubSpot / CRM Integration:
Stores with savvy marketing teams know the benefits of having a marketing platform to automate customer experience. From welcome emails upon registration to follow-ups by salespeople when a customer adds an item to their wishlist, getting communication to the customer at the right time is critical to never missing a sale. In our combined experience, one of the best ways to handle that is HubSpot. HubSpot allows you to create customer flows within an easy-to-use interface, automating what happens when a user fills out a form or registers for your email newsletter.
Beyond HubSpot, the changes we made to our platform allow us to hook into any number of Customer Retention Management platforms. If you use one, we should talk. If you don't, we should probably talk anyway, because we have tons of ideas!
SSL and Security:
In 2017, we created a flexible offering for SSL encryption. In this age, server security and encryption is a must-have — to the point that Google has a reward / penalization system for websites based on security. We are using brand new encryption technology to provide certificates at affordable rates. Our platform also allows you to bring your own certificate if you have one.
Caching and Page Speed:
Version 6 of our platform is being built with a focus on speed and performance, but we understand some improvements need to be made now. Version 5 brought in tons of new features, and all those features mean a lot of code. To speed things up, we've made a "booster" system of caching and compiling of page resources. If you'd like to take advantage of this page-speed booster, please let us know. Otherwise, Version 6 is just a few months away. Be on the lookout for more information opportunities regarding the launch of V6.
New Hires:
In 2017, we extended our team of exceptional players with three new key hires. We're extremely proud to have them on board. In order of hire date are: Sarah Weekes and Michael Burpoe on our design team, and Tommy Rhodes, junior software engineer. With these new hires, we're able to maintain our level of quality output on new sites as we grow and take on new clientele.
Diamond Search:
Punchmark's Diamond Search has seen some great improvements in 2017, including the addition of EM Trading, Rapnet, and Pure Grown Diamonds. There are more diamond suppliers that we will be adding this year. Do you work with a diamond vendor that you think would be a great fit for our program? Let us know!
Premium Vendors:
Now that we've brought so many major players on board, Punchmark's Premium Vendor program has taken a shape of its own. This has not only become a comprehensive, turnkey solution for retailers, but it also has shown us that the proper organization and positioning of products has proven to sell more jewelry for our clients.
We were looking for some great companies to connect with, and we were answered with quality and variety. We are proud to say that in 2017, the following brands were added as Premium Vendors: ArtCarved, Color Merchants, Doves Jewelry, ELLE Jewelry, Fana Jewelry, Frederic Duclos, Gems One, INOX, Kim International, Kirk Kara, Lafonn, Lashbrook Designs, Le Vian, Quality Gold, Rembrandt Charms, Royal Chain, Scott Kay, SDC Creations, Simon G, and Stuller. Adding these vendors to our system has given our retailers the tools they need to compete with larger online jewelry websites and chain stores, by being able to display an immense online inventory with beautiful photography and accurate product information.
Effective merchandising can be one of the most difficult challenges when running an online business, especially when this online presence is an extension of a brick-and-mortar store. The product offerings provided by Punchmark's Premium Vendors allows any retailer to show a wide array of unique styles across multiple price-points, with the ability to have a full e-commerce solution with minimal maintenance required.
What We Learned: Driving Traffic, Site Cleanup, and Proper Follow-Through: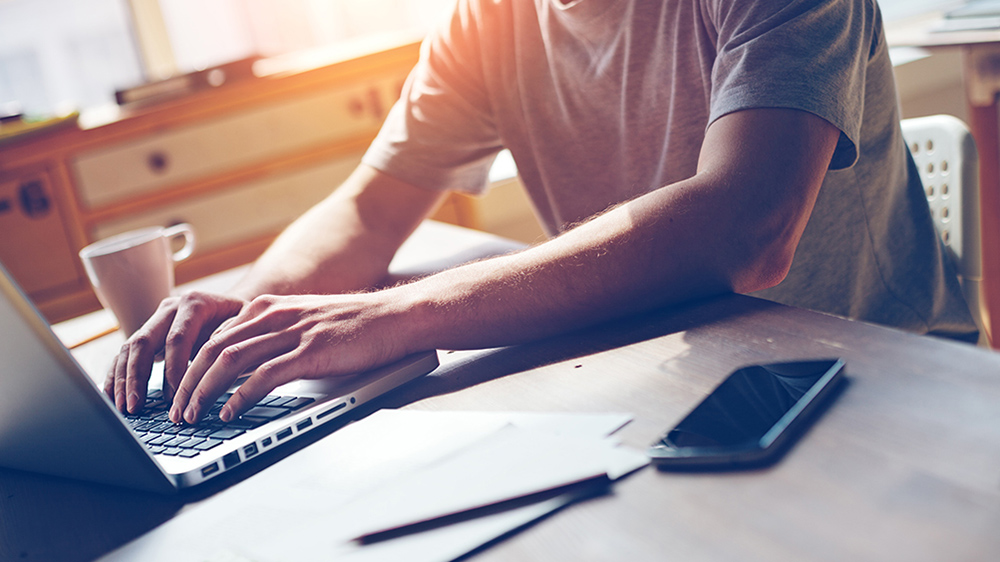 SEO:
For driving traffic, we've always said that if you're going to do one thing and do it right, do SEO. SEO has the highest long-term ROI, because the content you create stays around, unlike the ads and links in paid-advertising. With SEO, you're tuning your site to compete with the best, and slowly changing the opinions that Google and other search engines have regarding your ranking position among them. Once your optimization efforts have started to take hold, all other methods of driving traffic become more effective. Customers who come in from an ad tend to stay on your site longer for the rich content. Customers who see your ad then do a search, are more likely to see your name again, if it appears in the top results.
Digital Advertising:
One trend that popped up over and over with a high success rate was the mixed use of SEO and digital advertising. Many of our clients started with advertising, then after a few months, when they started to see positive ROI, they earmarked those additional funds for SEO. This seems to be a winning combination. While SEO is your best overall investment, paid advertising allows you to be more aggressive in driving in new customers now. Putting the two together can cover both long-term and short-term goals — a little like balancing your stock portfolio. For some, advertising came in the form of Google AdWords or SEM, because there is no better way to discover a customer's intent than going after the keywords they type into a search engine. For other stores, display and retargeting ads brought in the most new sales; jewelry is a visual thing, and visual reminders can be extremely powerful. And for many, social media advertising was the key: the combination of text and visuals along with targeting has had exciting results for our clients in capturing the attention of the millennial market. This has been even more true when combined with the expertise of Ben Smithee and some others who know how to drive sales from social.

If you're looking to increase your exposure, we're here to help, and we're happy to share best practices.
SiteManager:
It turns out that the tools in SiteManager made a big difference when it came to the on-site changes to products, categories, and content. The clients of ours who hired outside SEO / Marketing agencies often had us set up calls with those agencies. The agents handling their accounts were excited to see all the controls that SiteManager offers — from editing image alt tags, to easily creating new landing pages. Because the ideas behind the functionality in SiteManager came from your input, we have to say, "thank you!" Please don't stop pouring in ideas. We get better every day because of you.
Product Cleanup:
We have some high-performing websites in our fold. When compared to most jewelry sites, these are the ones that have clearly categorized items, concise navigation, and beautifully-shot product images. These sites also spend time working on the clarity and keyword-richness of their item titles, and add SEO keywords to descriptions and meta content.
Page Speed:
A huge factor of traffic retention is the crude logistics of how quickly a page loads. We've analyzed data from hundreds of websites, and our new Version 6 platform is utilizing all of this helpful data to create insanely quick page-load time. Until then, we've made some immediate changes to our content caching system, as described above.
The Follow Through:
The websites that are consistently driving business are also the ones that are the best at execution whenever an opportunity presents itself. This can be boiled down to communication in two forms:
Talk To Your Clients: A phone call is the most personal, but even an email is better than nothing. At every opportunity, talk to your clients: after e-commerce purchases, a week after you sold them an engagement ring, when they add items to their wish list. This added work is worth it in the long run. As customers become more of the "online" type, and less of the "in-store" type, that extra personal touch can be the difference between you being "their store" and you just being "someone they've purchased from".
Getting Information: Do you keep track of customer birthdays, anniversaries, or what items they most like? Attributes like these mean increased opportunities for you to communicate with them as stated above. Even getting reviews from your customers by using Podium means that you have an extra touch point to thank them or follow up based on how they felt about their purchase.
What's in Store for 2018: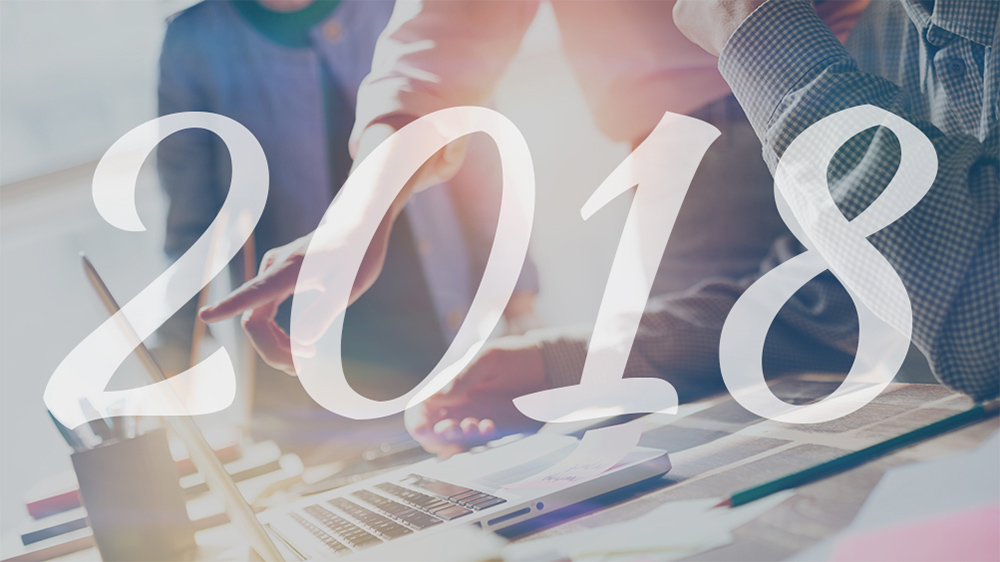 Learning, and using our new knowledge is always a primary focus for us, and it will continue to be a goal in 2018. Based on what we learned in 2017, we have a lot of big plans; some of them fun, some of them necessary, and some of them both!
Simpler Pricing:
As Punchmark has added new features, new services, and expanded options, there are so many things our clients can pay for! We'd like to simplify a lot of that in 2018 by creating bundles that represent what a store is looking to accomplish. For instance, the items in a Performance E-Commerce Bundle may be very different from the items in a Starter Website bundle. By bundling, a client doesn't have to worry about choosing between many features that should just be included in their package.
Version 6:
We've been planning this release for a long time, and now it's well underway. SiteManager Version 6 will contain exciting new features that will help websites and their marketing agencies to drive traffic. It will also contain better layout of functionality, so that SiteManager is more organized and easier to navigate. It will also be super fast. Did we mention that?
More Marketing Services:
So far, we've been able to deliver outstanding quality in digital marketing agents, and in 2018, we're going to make more of those services accessible. We're continuing to form partnerships with the leading providers of SEO and advertising, and in 2018 we'll have some exciting announcements to make.
Project Management:
The bigger our company becomes, the tighter our process needs to be for handling client requests. We've found that complex developments are actually much easier for us to accomplish than modest changes. This is because the smaller things are actually the most difficult aspects of project management to communicate, manage, invoice, and revise from the initial request to completion. For this reason, Punchmark is undergoing some intensive changes in how we will use our ticketing system to improve our workflow process so that we can deliver the best quality of design & development with the highest level of customer service.
Looking back on all that has been accomplished this past year has made us extremely grateful for the people who are involved: our team, our clients, our vendors, our friends. We look forward to even more growth in 2018 as we continue to make our mark!
---
---