New Premium Vendors: Lashbrook, Royal Chain, ArtCarved, Frederic Duclos, SDC Creations & Fana Jewelry
Written by Jessica Ellis
Although the summer season is starting to come to an end, things are continuing to heat up here at Punchmark because our Premium Vendor program is currently ON FIRE. Since we last announced our Premium vendor additions back in April, we have been busy adding 6 new incredible brands to our list, along with about 13,500 of their most up-to date jewelry products! We are so excited to welcome ArtCarved, Fana Jewelry, Frederic Duclos, Lashbrook Design, Royal Chain, and SDC Creations to the Punchmark Premium Vendor program!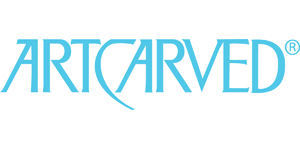 As an extension of the notable Frederic Goldman name, ArtCarved Bridal has handcrafted high quality, elegant and timeless engagement rings and wedding bands since 1850. They have continued to provide their customers with the highest quality and most up-to-date styles of bridal, wedding and anniversary rings in platinum, palladium, 14K gold, 18K gold, titanium and tungsten carbide. ArtCarved provides timeless designs for you for wear everyday, forever.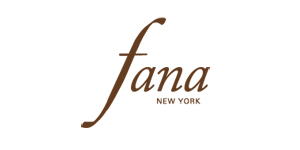 Fana Jewelry: a name that evokes an essence of both femininity and luxury through their simple yet striking designs. By using only the finest diamonds and precious stones, the designers at Fana strive to capture an elegance in their jewelry that inspires and radiates happiness in every person who wears it. Each Fana jewel is designed and crafted with the belief that when jewelry touches a woman's skin, it also touches the soul. Established in 1998 by fourth generation jeweler, Bobby Jain, Fana brings edge and wearability to high-end jewelry design, rendering the brand a true originator in the luxury market.
Frederic Duclos is an award-winning French designer of contemporary sterling jewelry. Established in 1984, this family owned studio is based in Huntington Beach, California – but each piece of jewelry is exclusively hand crafted in Europe, and reflects Frederic's Southeastern French heritage as well as his paramount attention to detail. For 33 years, Frederic has presented collections that are both fashionable and wearable, with each piece highlighting the individual qualities and beauty of each woman that wears it.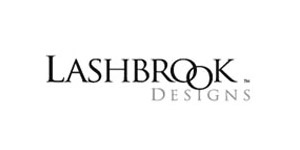 Lashbrook Designs is the jewelry industry's premier supplier of alternative metal wedding bands. They create mens rings using both classic and exotic materials such as Meteorite, Carbon Fiber, Hardwood, Damascus Steel, Cobalt Chrome, Licensed Camo, Mokume Gane, Zirconium, Titanium, Platinum, Palladium, Gold, Elysium, and precious stones. Since its founding back in 2000, Lashbrook has operated on the principle of constant improvement - striving to continuously change the way they make their rings to provide their customers with designs that have meaning and tell a story.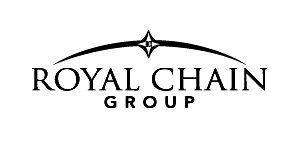 What started as a basic chain company with humble beginnings in the 1970's, Royal Chain has now become a brand renowned for its in-depth selection of gold and sterling silver, offering a diverse assortment of both basic and fashion jewelry. Punchmark is thrilled to have over 8,000 of these jewelry styles available, including ones from Royal Chains major brands Phillip Gavriel, Angelica, Personality, Intuition, Stardust, and more!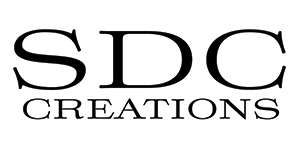 SDC Creations provides some of the most sought after bridal and fashion jewelry collections in the industry, including Colore|SG, Valina and Caro 74. Within the Colore|SG (and Oro) collection, you will find the finest examples of colored gemstones from around the world, set in sterling silver & 18k gold designs which exemplify the delight of rich color, luxurious beauty and exquisite design in each piece. The Valina Bridal collection embodies a dazzling, unspoken statement of love and eternal devotion because each one of Valinas bridal sets are a convergence of beauty, emotion, and unmatched craftsmanship. The Caro 74 collection stands out from any other because of the unique cut of their round brilliant diamonds. The signature design results in an amplified sparkle, fire and brilliance that illuminates the hand of any woman who adorns it.
Check out Punchmark's full list of Premium Vendors.
---
---