New Jewelry Grid Now Being Released for Punchmark Clients
Written by Daniel Sirois
In February we began rolling out the release of your new product grid. We've gotten both great feedback and great suggestions as clients have been checking out its functionality. We apologize for the delay—the rollout has been a manual process. We are being extremely careful, as products represent the most important aspect of your business.
The new jewelry grid introduces better usability, increased mobile friendliness, a huge speed increase, and the latest SEO guidelines for dynamic content—directly from Google's latest publishings. We're still working on enhancements such as Google Analytics Events for users viewing items, users adding items to wishlist, etc. and our ears will continue to be open to your suggestions as we move forward.
We're prioritizing the rollout based on demand, so if you want the new grid, show us by contacting us!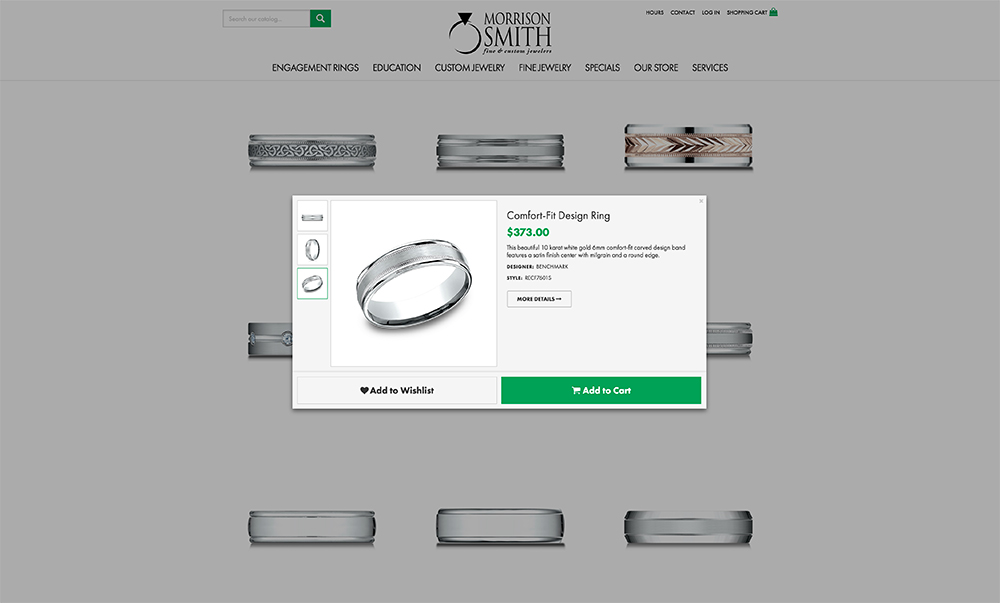 ---
---