Latest Updates to Punchmark's SiteManager
Written by Bryan Cockerham
Every month, our team makes a lot of improvements to SiteManager. Some of these updates go unnoticed, such as bug fixes and other small changes, whereas some warrant a bit of communication. Here are a few things that have been recently rolled out that you might want to know about.
Previewing / Publishing your Pages
Before, when you added a new page or made a change to an existing page, this change was immediate and would show on the front end of your website. Now you can preview how a page looks before publishing it, which helps ensure that you're being properly represented. For pages that represent annual events, you can hide a page until the next time the event rolls around, or even share marketing ideas with your team and how that might look on your website before anyone else sees it.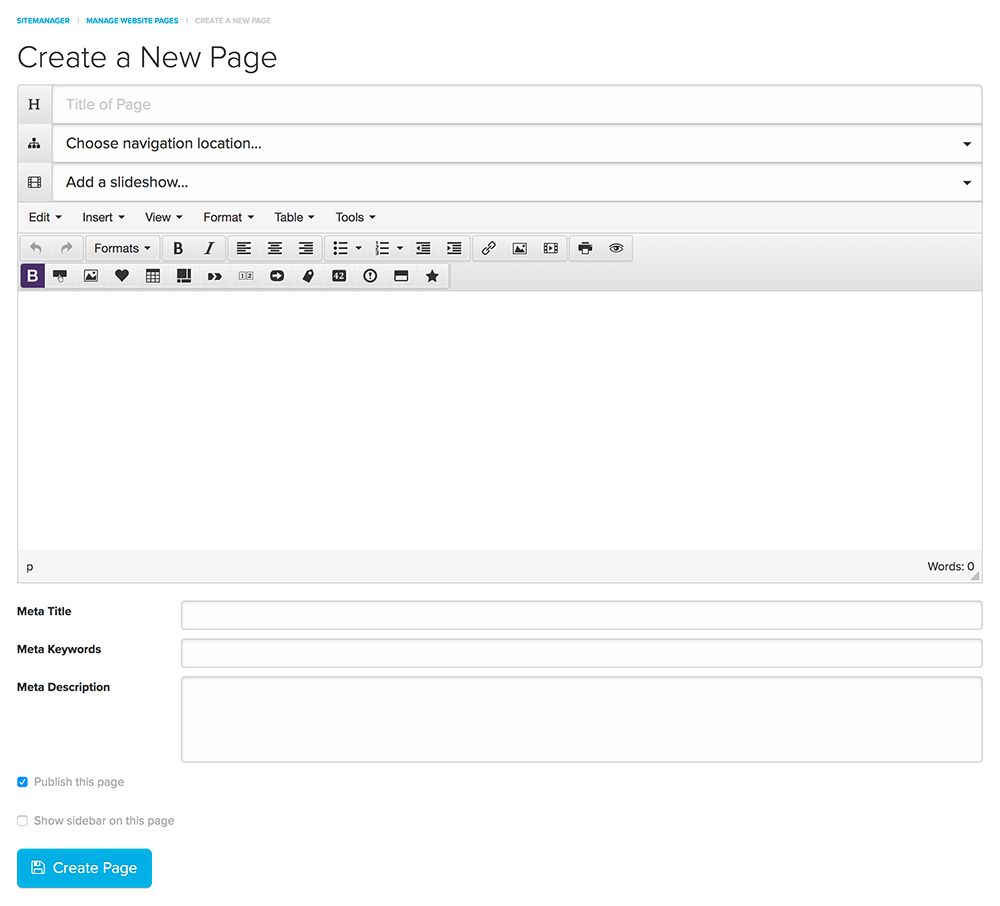 Assigning Email Addresses to Website Forms
If you've made any custom forms on your website, such as appointment forms, event RSVPs, contest entries, newsletter subscriptions, or other forms, you can now designate where the notification will be sent when someone fills out each form. This can be helpful if you have a specific staff member assigned to handle certain requests, and you don't want your catch-all email address being cluttered with hundreds of emails.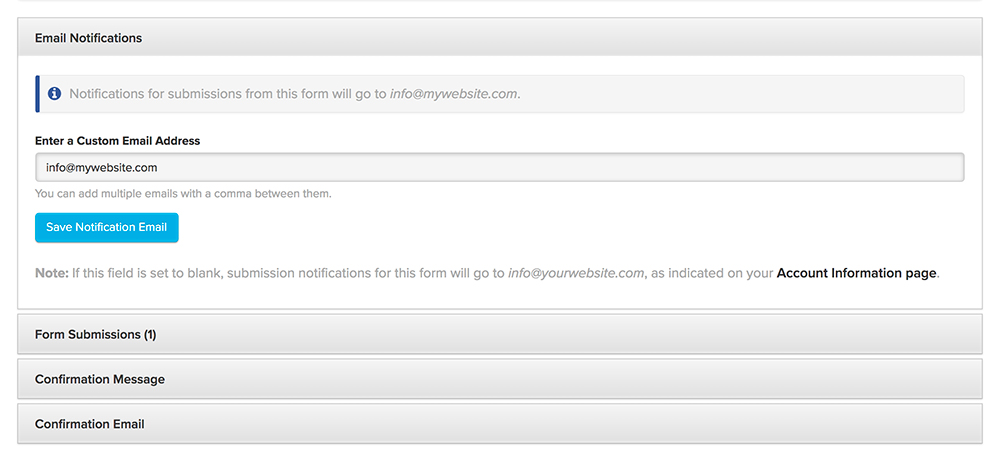 Pre-Select Ring Settings by URL
Punchmark's Engagement Ring Designer can now pre-select ring styles just by entering them in the URL to make it easier for people to find certain engagement ring settings. The URL accepts any value of style, such as solitaire, three-stone, halo, antique, single-row, multi-row, bypass, or pave, as well as settings with certain diamond shapes, such as round, princess, emerald, marquise, oval, or pear (try it here).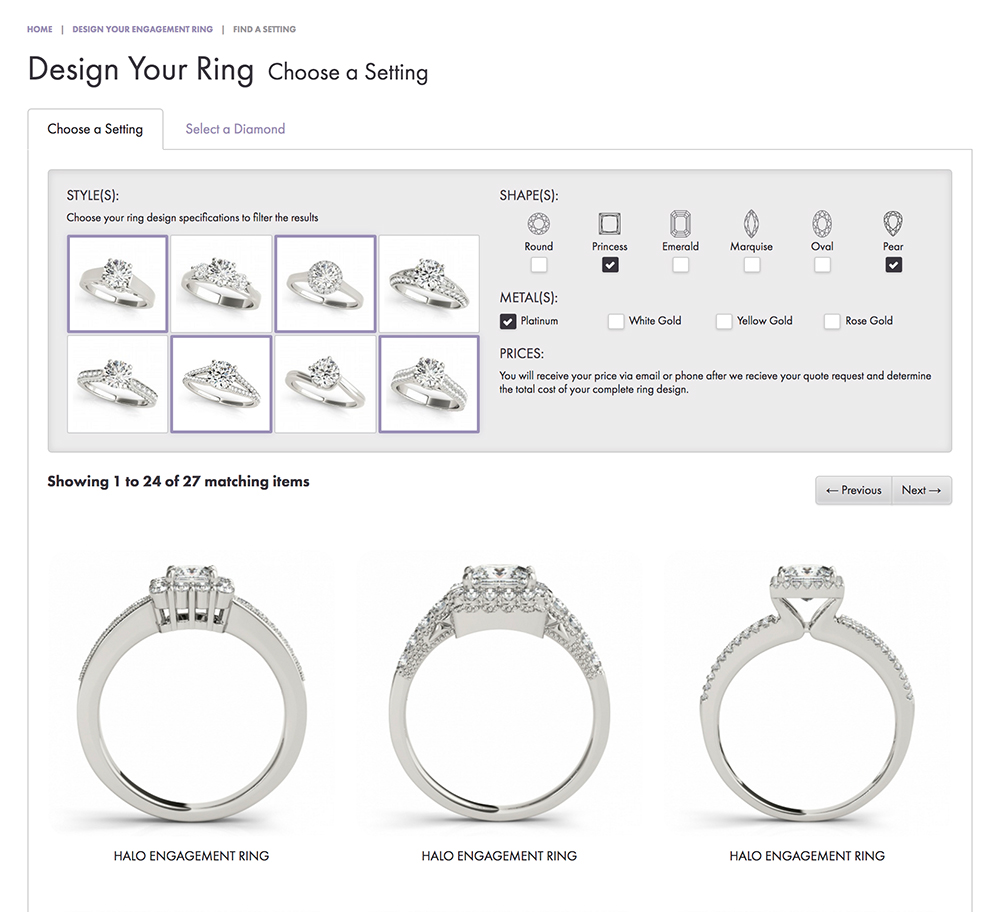 Refreshing Your Website's Cache
Your website utilizes a content delivery network (CDN) to serve your images and content, which makes it so that your website's images are cached for quicker page loading time. For retailers who are integrating the Edge POS directly into their website, you will now see a button on your Edge Integration Settings page that lets you clear your website cache. This button is helpful for cases when you may see outdated images for products that you've recently updated. Make sure to also utilize the other tools on this settings page such as the product diagnostic, category diagnostic, and other various reports that will help you ensure your product information is correct.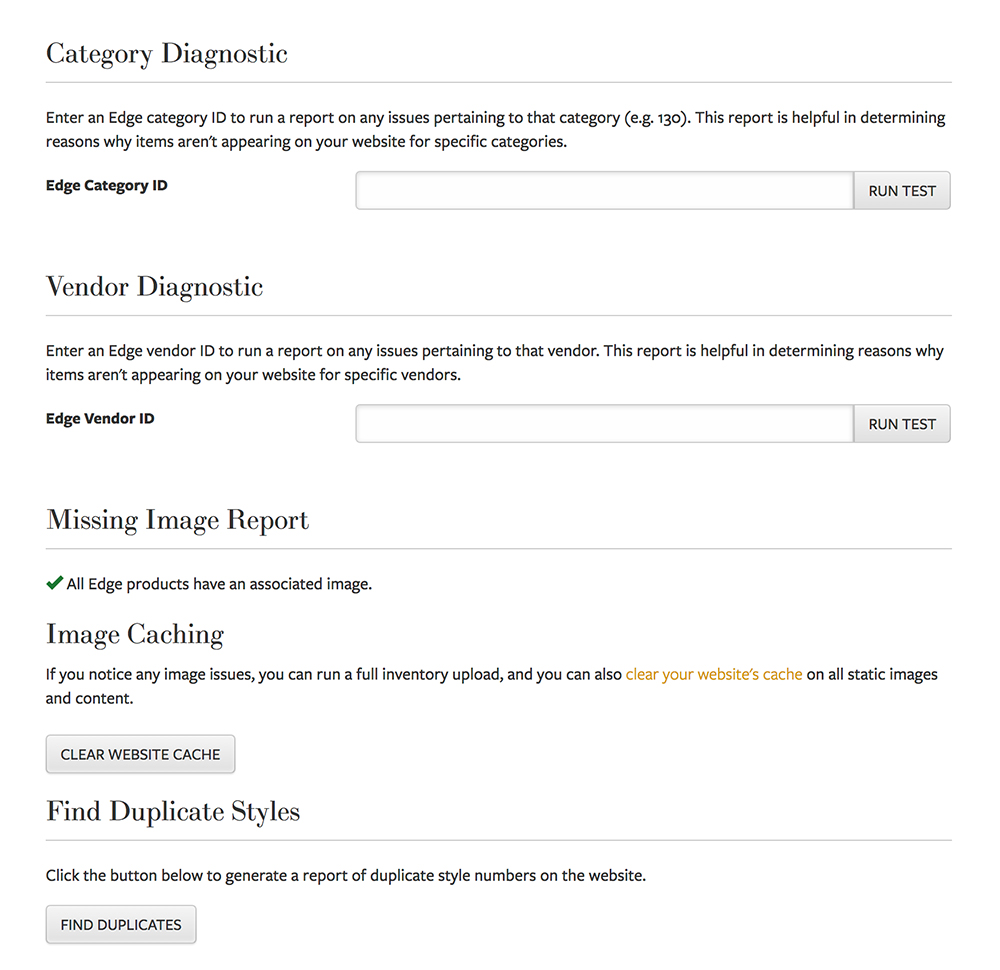 Canadian Pricing for Premium Vendor Products
While the exchange rate for CAD currency was being applied to products from the Engagement Ring Designer and Diamond Search, Premium Vendor products were the final touch needed to make sure that Canadian pricing was fully in effect (see it here).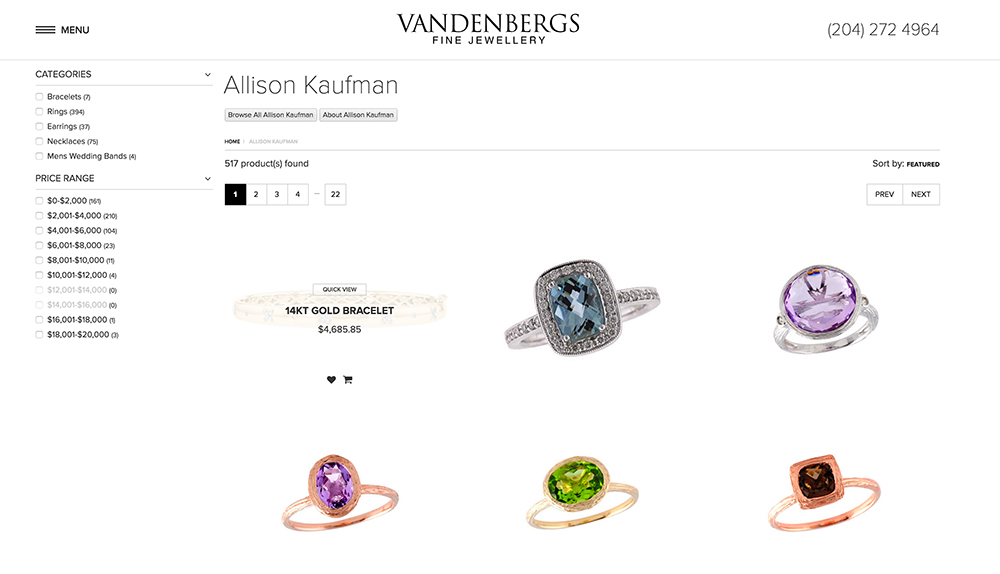 ---
---