International Shipping Methods and Other E-Commerce Settings
Written by Ross Cockerham
When international options were deployed for e-commerce, this required an update to the shipping methods so that the correct costs can be charged for international shipping. Now, international customers can choose these international shipping options during checkout. In the event that they select a domestic shipping option, and then change their country, they will be automatically upgraded to an international shipping option.
There are two ways to achieve this: 1) Add an international shipping cost to a current shipping method. This will make it so if they're shipping out of the country, they can still use this same shipping method, just with international pricing. 2) Add an international-only shipping method. This will make it so customers can use these options for international shipping, and your domestic shipping options will be domestic-only.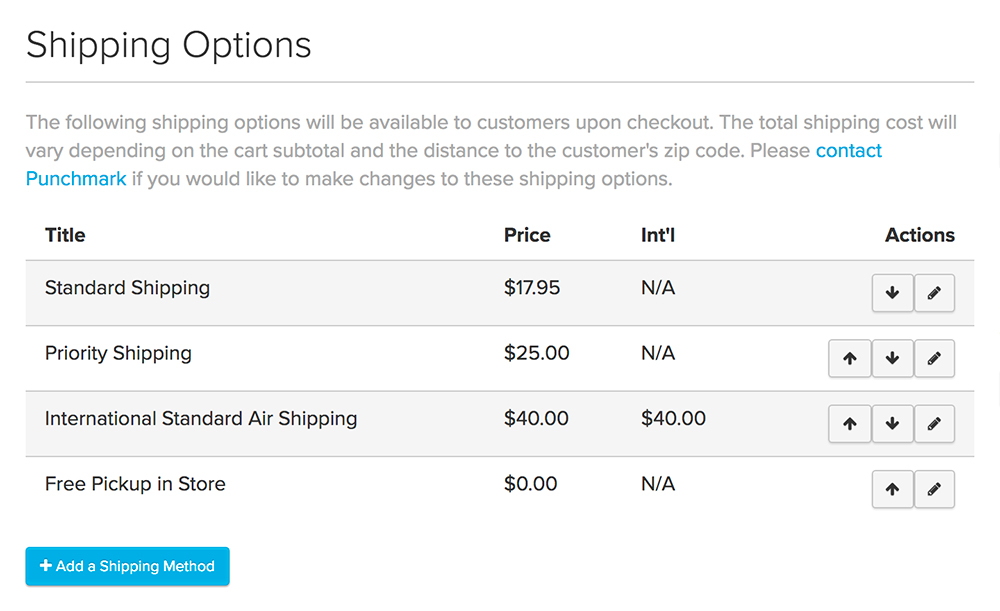 In addition to international shipping methods, you can now add a maximum sub-total for any shipping method. For example, if your insurance only covers up to $5,000 for USPS, you can set that as the maximum. Then if a customer has items in their cart totalling over $5,000, only your other shipping methods (FedEx, UPS, etc) will show for that customer.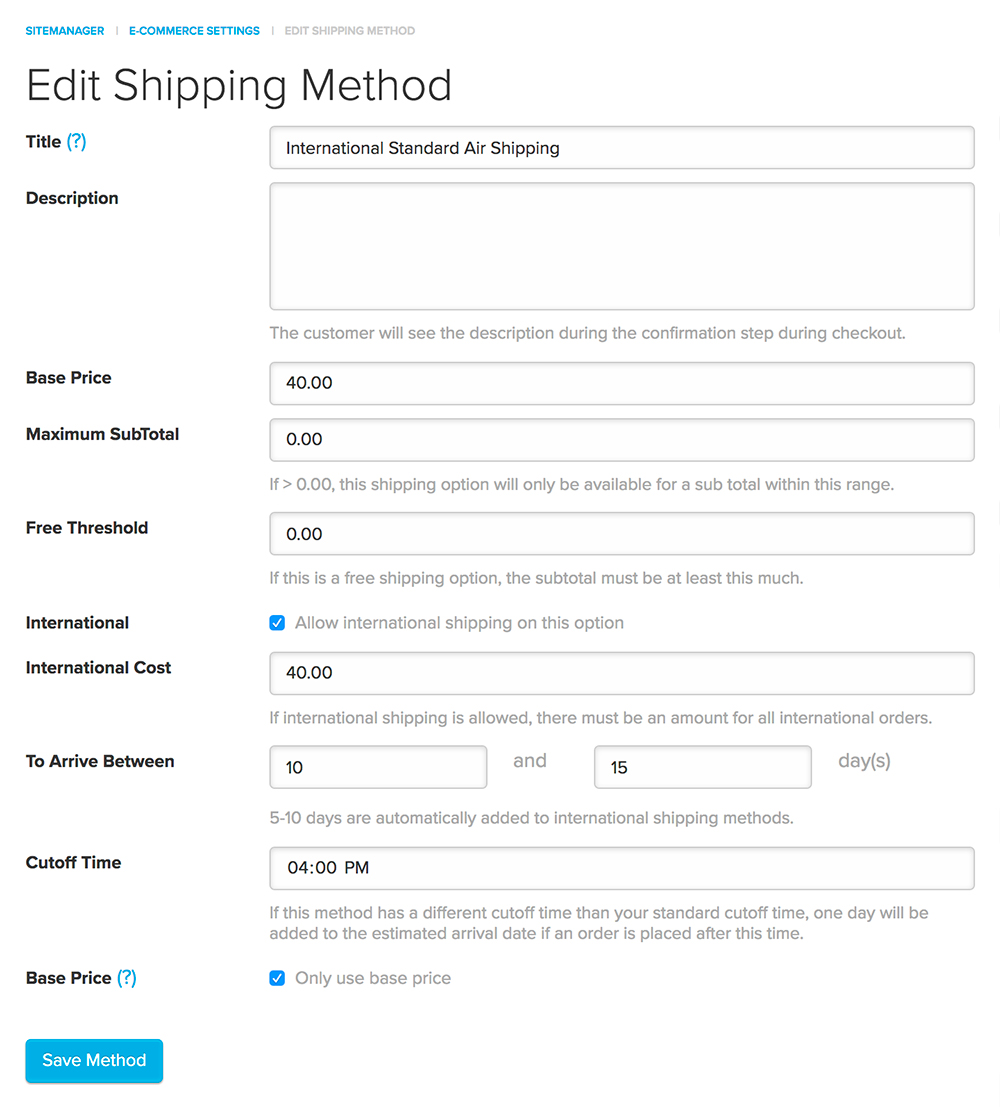 ---
---