How to Sell Diamond Engagement Rings to Millennials
Written by Katie Kinlaw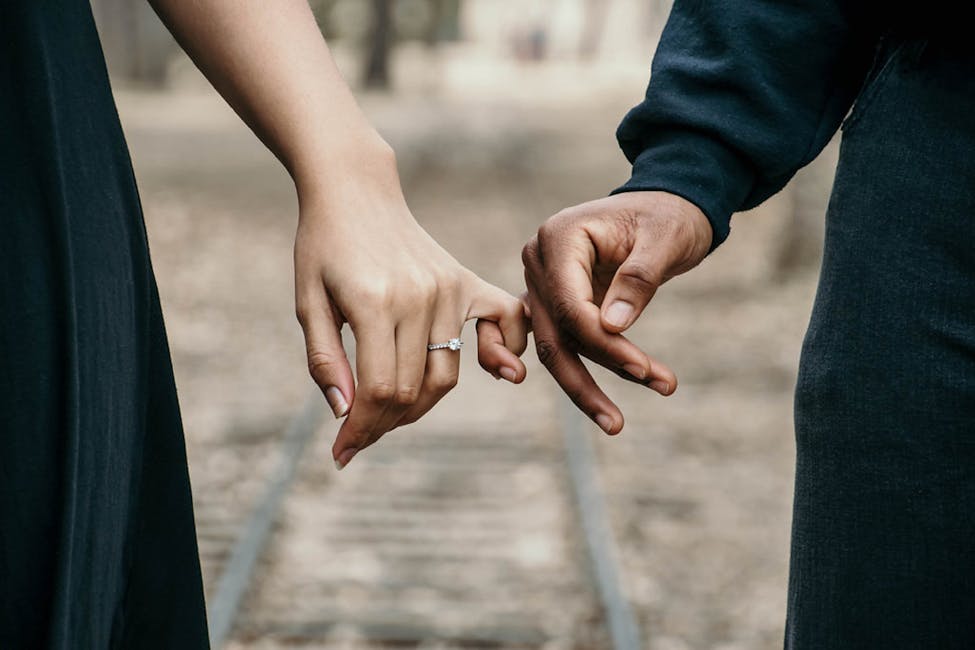 As a local jewelry retailer, you've probably felt the shift over the past few years when it comes to selling a diamond engagement ring. As the Millennial generation has come to age, the bridal demographic has changed, and they bring with them specific values. This has impacted the client life-cycle, which is more digital-centric—from the type of stone they're interested in to even how they purchase. To suit the teeming and unique shopping lifestyle of this generation there are a few things a retailer can incorporate that we'll touch on here:
1. Updated Inventory & Online Chat: Accessibility to Build Trust
To gain trust and credibility with Millennials, a multichannel and accessible approach is key. Technology continues to be the one thing that sets apart retailers that are succeeding or struggling with the industry shifts. Having a website partner that will allow you as a local retailer to leverage inventory and technology together to provide a seamless experience for the consumer is crucial.
Different online channels of communication, like an online chat feature, is an easy gateway to making this demographic more comfortable with you as a brand. With an updated online inventory, it highlights the breadth of your showcase. By continuing to hit home how accessible you are as a brand will make that first touch point with Millennials that much easier.
2. Ring Designer: Customization, Customization, Customization
According to market research, a large percentage of the future bride and grooms are shopping together which leads them to start researching rings and brands even before getting engaged. With this, they share ideas and pictures between themselves. As they go shopping with these visuals in hand, it's important as a retailer to let the potential consumer know that you can build what they're looking for. Having a visual ring designer and diamond search on your website can be a critical tool in capturing these sales.
Another thing that clearly sets brick-and-mortar stores apart from the larger online retailers is if you offer custom jewelry design. Studies show that millennials are very responsive to the experience, and the collaborative process of creating something from scratch speaks to this point. Knowing that they took part in the creation of a piece of jewelry creates a connection between you and the customer that they cannot easily find elsewhere.
3. Website User Experience: Cut Down the Anxiety
Many Millennials will look at different brands online before making any decisions to move forward with a purchase. Making a big purchase like an engagement ring can be seen as intimidating. Making sure that your website is not only designed well but has a user-friendly experience will continue to let the consumer know that purchasing a ring from you will be a seamless process, too.
Highlighting your staff on the website can make the user feel more comfortable coming in-store to see a friendly face as well. If the first digital touch point a client has with your brand goes well it will increase the likelihood that the online traffic will convert to either an online purchase or traffic through your door.
4. Telling the Story: Ethicality is Key
If your jewelry materials are responsibly sourced make sure that your potential buyers know. This is your chance to appeal to these socially-conscious consumer groups. With Millennials, now in addition to color and clarity, this generation is much more likely to consider social and ethical concerns before they make a diamond purchase. While Millennials still value natural diamonds they want to know the quality and integrity of their stone. This is the perfect chance to sell the story of why 'diamonds still are forever.'
Connecting an Omnichannel Approach
Punchmark understands the importance of putting all the digital pieces together in order to appeal to the Millennial demographic. Connecting all of the online touchpoints into a user-friendly, seamless experience is the best way to meet their needs. As the industry leading website provider, we'd love to be your digital partner. Contact us to learn more about how we can help.
---
---