Step 1 : Search for Settings
First, customers will be able to browse through several setting styles, filtering by diamond shape, metal type, or price range.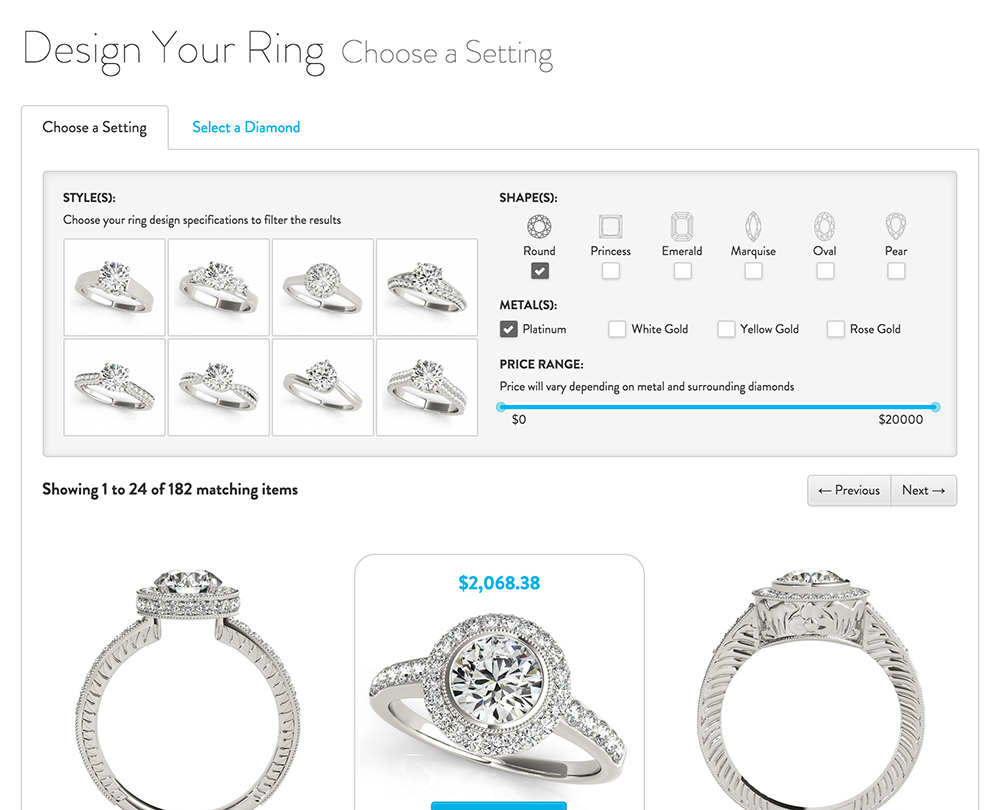 Step 2 : Setting Details
On the details page, there is a 360° rotating video of each piece, with the ability to view the piece in alternate metal types, and to select their ring size and diamond quality.
Step 3 : Browse Diamonds
The customer will then be able to browse diamonds of similar shapes and carat weight ranges corresponding to the setting that was selected in the last step.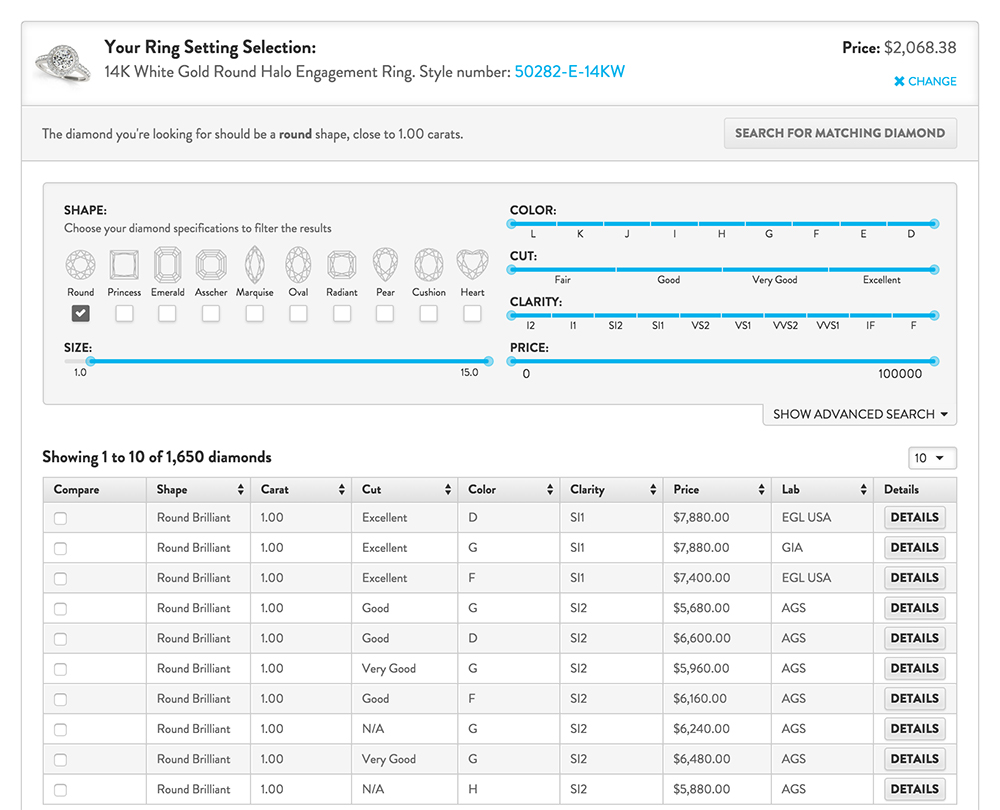 Step 4 : Diamond Details
Each diamond has an array of information for the diamond parameters such as shape, weight, color, clarity, measurements, lab report images, table, depth, fluorescence, and more.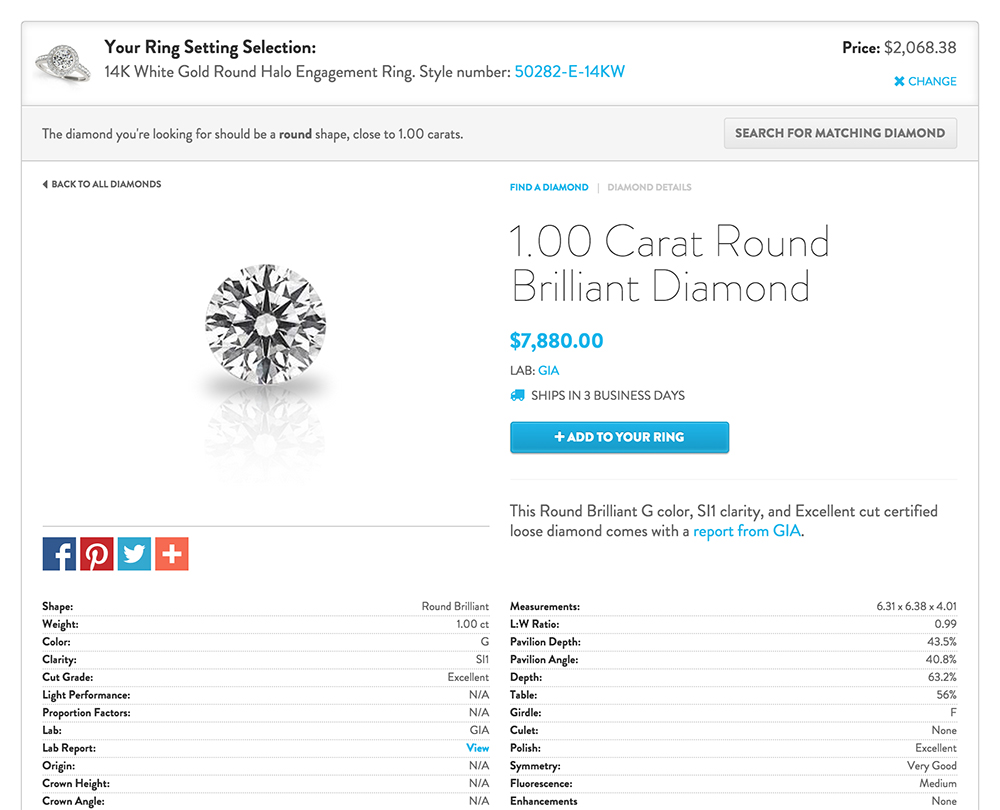 Step 5 : Complete Design
A summary will show for the complete piece with the setting and diamond information, including the total retail price before the customer places their order.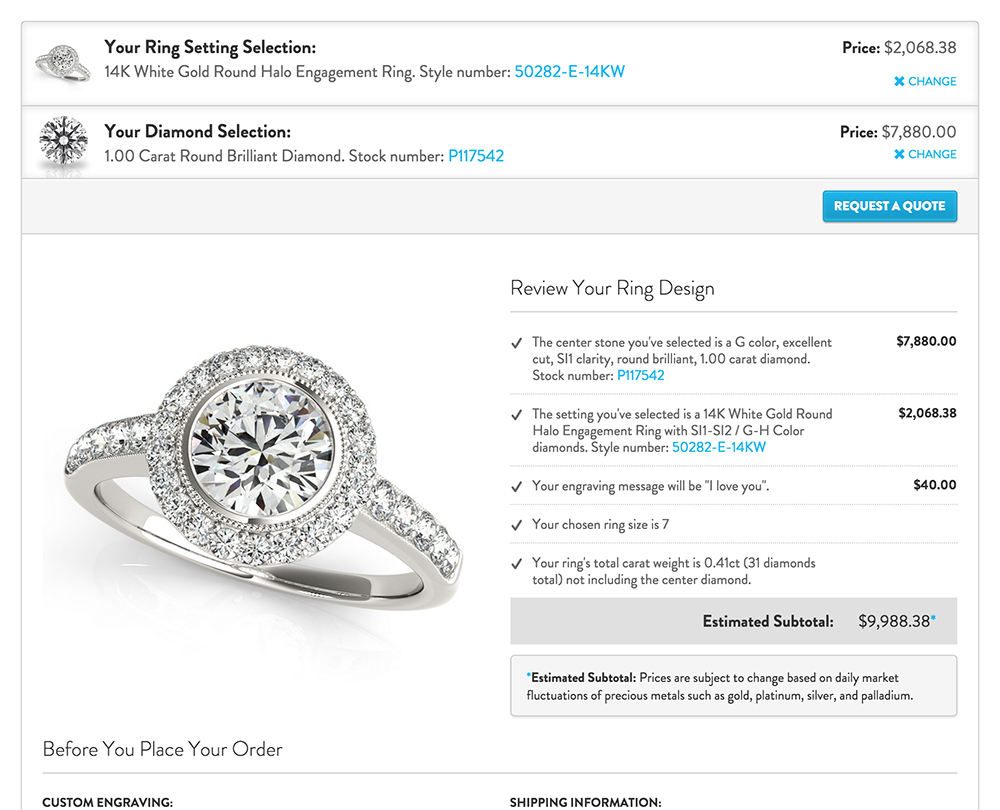 Getting Started
To add the Engagement Ring Designer to your website, there is a one-time setup fee of $550, plus $5 per vendor per month. This setup fee includes the Diamond Search installation, and you will need at least one diamond search vendor and one ring setting vendor. To get started, call us at 704.910.4774.