By adding Punchmark's Diamond Search to your website, you are able to display over 30,000 diamonds on your website using our vendors, including RDI, GN Diamond, M. Geller, Louis Newman, Ninacci, Lab Grown Diamonds, and Schlusselberg Group.
Fully Responsive
This fully responsive diamond search can be viewed on any device, and will allow customers to find diamonds easily, searching through thousands of diamonds within seconds.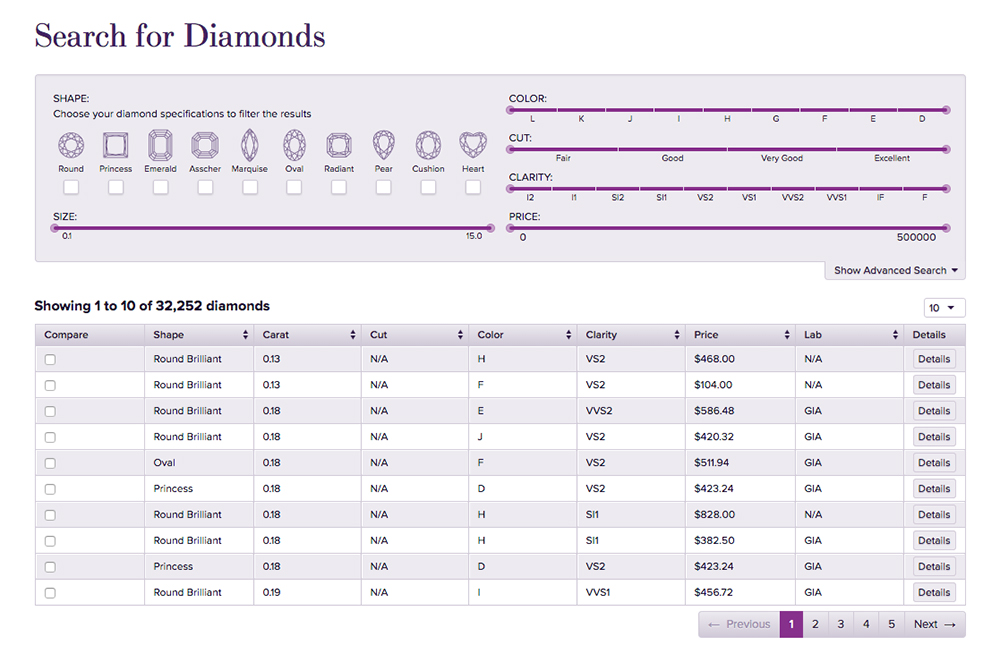 Back-End Settings
First, you will determine your general settings like whether or not to show prices, and which lab reports you would like to show or exclude. If you have e-commerce enabled, you can decide whether your diamonds will be available for checkout or if customers can simply make inquiries.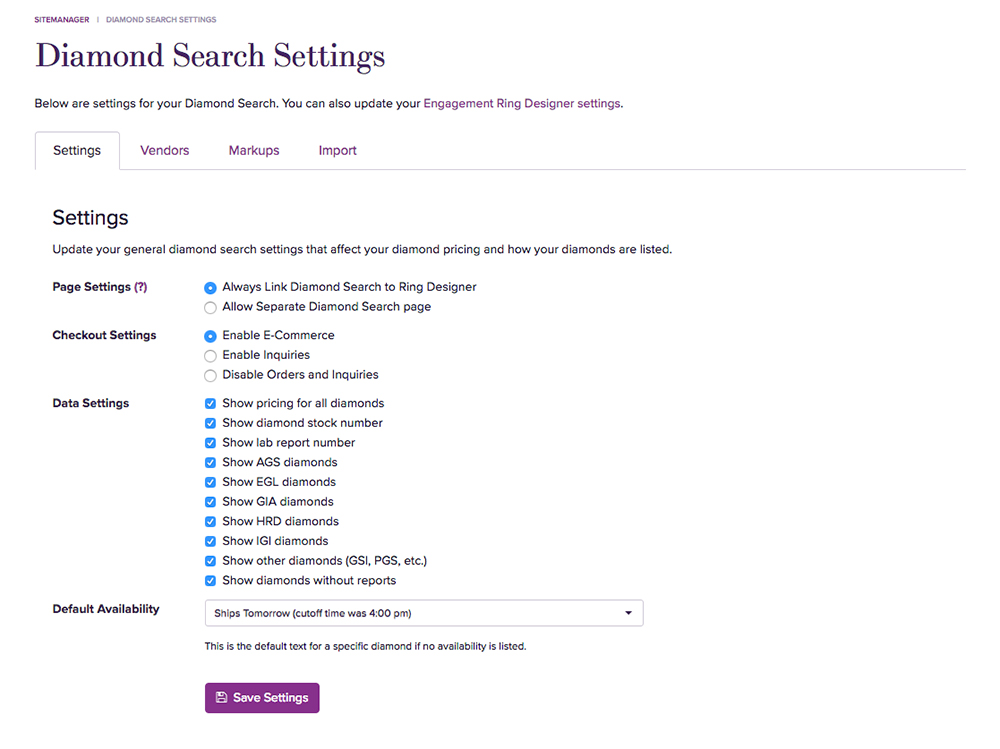 Next, select your vendors that you would like to use from our participating diamond suppliers. Each vendor will need to approve your access before their diamonds will show up on your website. Once approved, all diamonds by all vendors will appear in the same diamond search as if they are part of the same inventory.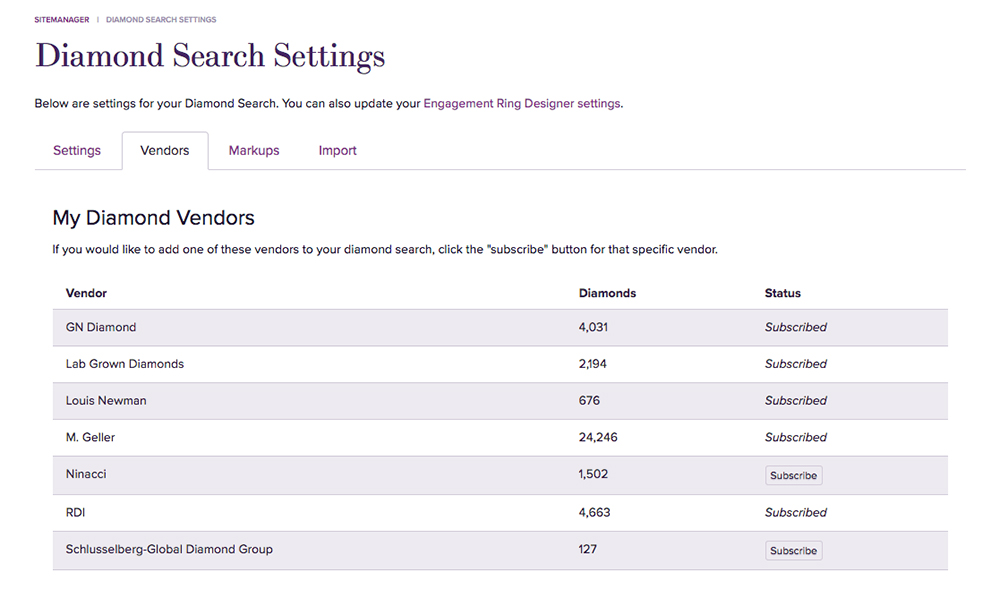 You can then set your markups for all diamonds according to carat-weight ranges. In addition to this, you will also be able to make minor adjustments between vendors, in case one of your vendors happens to price their stock a bit lower or higher than the others.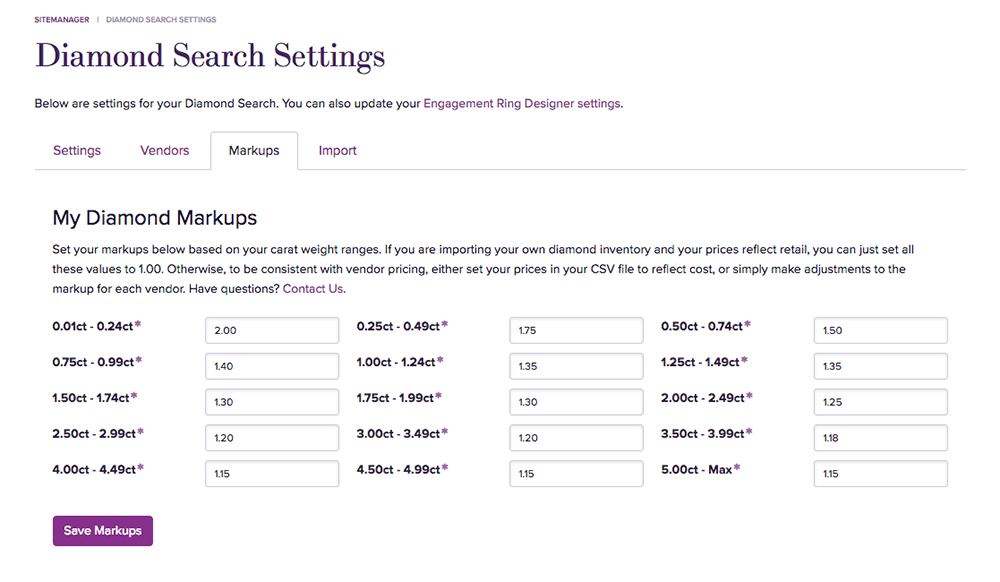 Finally, if you want to include your own diamonds among those of your suppliers, you can import a CSV file of what you have in stock. There is a detailed explanation of which fields you can include for each diamond, such as shape, weight, color, clarity, and other fields such as polish, symmetry, dimensions, and lab report image.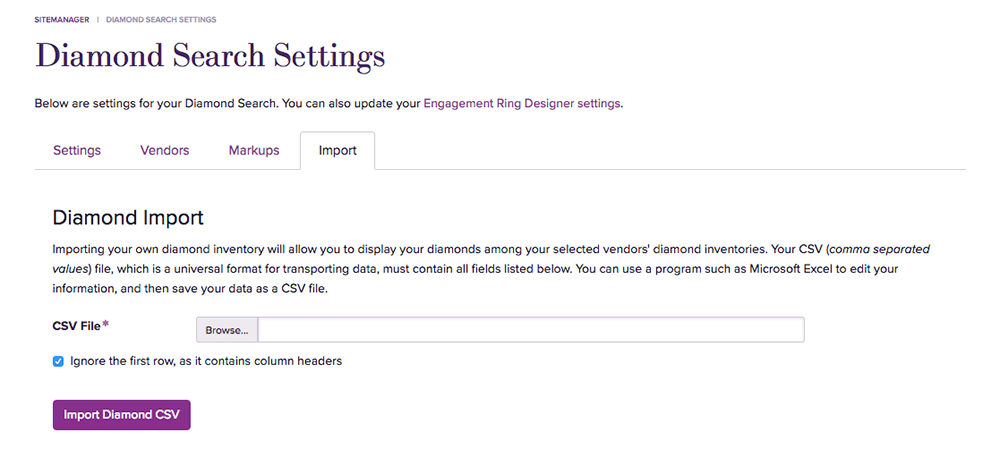 Getting Started
To add the Diamond Search to your website, there is a one-time setup fee of $350, plus $5 per vendor per month. If you would like to get started, call us at 704.910.4774.