Thursday
15
September

2016
Welcoming John McFarland to our Design Team!
Written by Daniel Sirois
Punchmark is constantly expanding its design capabilities while also refortifying the company for efficiency.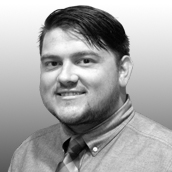 As we push forward with many exciting new programs and features, we are committed to providing you with the highest level of service possible. Please help us by welcoming John McFarland as the newest member of the Punchmark creative team! John was born and raised in Charlotte, North Carolina and studied Graphic Design at the Art Institute of Charlotte. His natural ability to read people and create unbiased designs for clients brings a unique and fresh perspective to our team. We are happy to have him on board, and we are very excited for what his future holds at Punchmark.
---
---